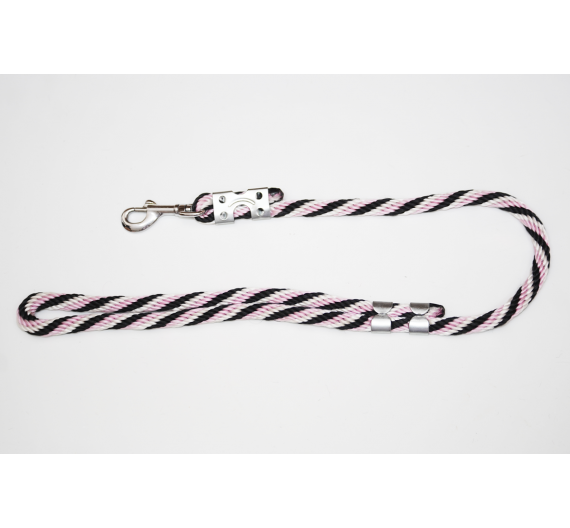 View larger
Whip/short leash EXCLUSIVE DELICATE 65 cm/10 mm
SRD04
New product
Exclusive short leash - from soft and of polypropylene rope pleasant 
to the touch but strong 10 mm thick.



* In the case of no color selection chosen randomly
This product is no longer in stock
Availability date:
Exclusive short leash -  from the polypropylene rope soft and pleasant to the touch, but strong 10 mm thick.
It is an advantage of the leash, around not of "burn" in the hand during the walk, the training, even at stronger pulling. The solid brass trimming is making the safe and elegant leash.
Colour: black, red, mix bronze, blue mix, pink/black/white mix
Diameter of the rope: 10 mm
Finish: silver, immune to the salt water
The lead time amounts to about 14 working days + delivery time
*Note that the display of a particular color may differ depending on your monitor settings and / or configuration of the software that supports the graphics card.